Thanksgiving Feast - Fri., Nov. 16
Naumann's annual Thanksgiving Feast will be on Friday, November 16. This popular event needs many volunteers to make it enjoyable for all. There are many shifts - all designed to make it easy to volunteer and enjoy lunch with your child. Please sign up for a shift - we need you!
Thank you for volunteering for this great community event!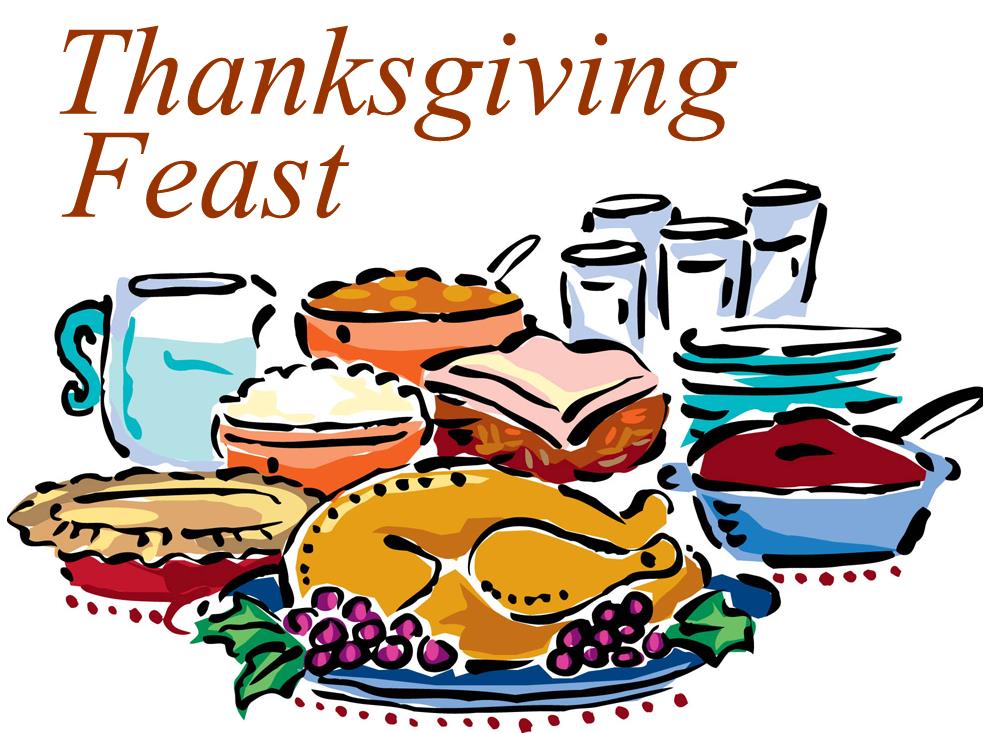 Lunch Schedule
10:50-11:40 - Kindergarten (with classroom presentation starting about 10:30)
11:10-11:55 - Grade 3
11:40-12:25 - Grade 1
noon-12:45 - Grade 5
12:30-1:15 - Grade 4
12:50-1:35 - Grade 2
Task Information
Put out tables and chairs.................. (1 shift, 60 minutes)
Decorate........................................... (1 shift, 50 minutes)
Check in/Tickets................................ (3 shifts, 50-65 minutes)
Cafe Food Lines................................ (4 shifts, 50 minutes)
Cafe Dining Area (Drinks, Tables...) .. (3 shifts, 50 minutes)
Put away decorations and tables..... (1 shift, 60 minutes)
When you click the link to sign up, there is information to help you find the shift that best fits your schedule. If you need 5-10 minutes at the beginning or end of a shift, that's OK.
Our great thanks to Cedar Park High School PALS volunteers who are helping with the Thanksgiving Lunch, working several hours to cover many of the volunteer slots. Throughout the school year, PALS provide friendship and mentoring to many of our Naumann students. THANK YOU, PALS!
Additional Thanksgiving Feast Information
Please RSVP so that your visitor's badge can be printed in advance for quickest check-in.
If you do not RSVP, please bring your ID with you for check-in.
The menu is full Thanksgiving fare; the vegetarian option is a large garden salad.
There is no cost to attend if you are not purchasing a lunch.
Lunch costs $3.75 for all visitors (adults and children). Pay by cash or check (no credit cards).
Students' meals will be charged to their accounts. (The standard lunch price is $2.70) You can put funds into your student's account by the close of breakfast on November 16.
Thanksgiving Feast volunteers receive a free meal ticket.
Each grade gets 45 minutes for lunch.
Seating: Please look for signs indicating which side or half of the cafeteria your grade should sit in. That allows the next grade coming in to sit together on the other half. Tables in the hall are open to all diners. If you need help with seating or getting your food/drinks (strollers, limited mobility), please let a volunteer know. We would be happy to assist you!
Kinder parents will want to attend the Kinder Thanksgiving presentation that should start in the classrooms about 10:30am.